Tony Martin Awards, Inc. was founded over 67 plus years ago by Tony Martin and his daughter RoseMarie. He was a local athlete and sports distributor who went off on his own at the age of 55, recognizing people's love of trophies. Through hard work and determination and many long hours he created a foundation for his daughter to build on.
Upon his untimely death at age 65, his daughter RoseMarie took over the business from a room off of the back of his home to a rented storefront. After many years of working til wee hours in the morning, a home on Harlem road was gutted and our business was set up where we still stand today. A cozy fireplace and oak table is a welcoming place for coaches, teachers and corporate leaders who can personally work on their custom orders. Now that the world has changed we of course offer service in all ways to service our community. Our website, e-mail and phone offer our customers different ways to choose and create what they are looking for. With new items coming in all the time and many items created from scratch we are proud of the presence and history we have in our community.
Stellar customer service is something we are proud of.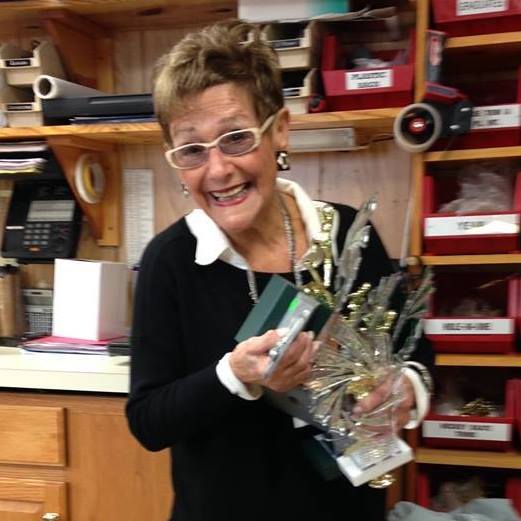 A staff of 10 qualified professionals are here and ready to service your award needs. There are years and years of experience from our team offering awards from sports, music awards, hospital and fire department awards, veteran recognition, boy scouts, college and university academic and athletic, cast plaques for outside and more. There is nothing too difficult for us. We accept challenges and are proud of the work we do from here in Buffalo to beyond !